There are a myriad of options when it comes to assigning IPv6 attributes to a PPPox connections and in this post I'll be exploring some of them.
In the network referenced in this post incoming PPP xDSL sessions (DSL, FTTC) are handed off from the wholesale provide over an L2TP tunnel. Upon successful authentication each connection is configured by the LNS with the attributes returned by the radius server. See below: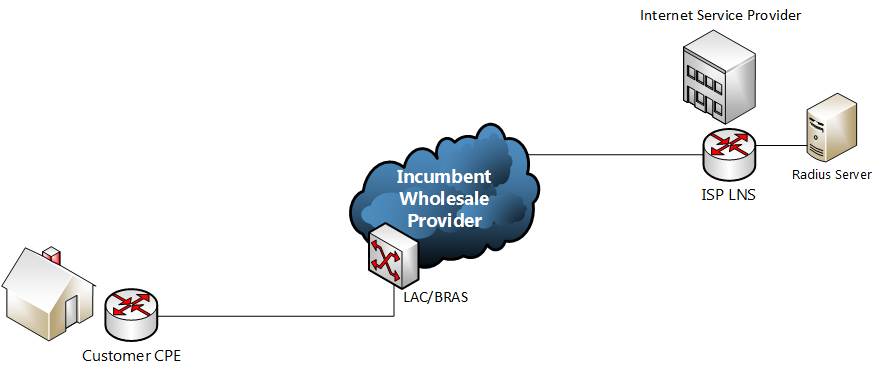 In the IPv4 world all the leg work was done at layer 2 with the use of IPCP within PPP. IPCP was responsible for configuring the IP address of the connection as well as providing additional information such as DNS servers. Quick and easy.